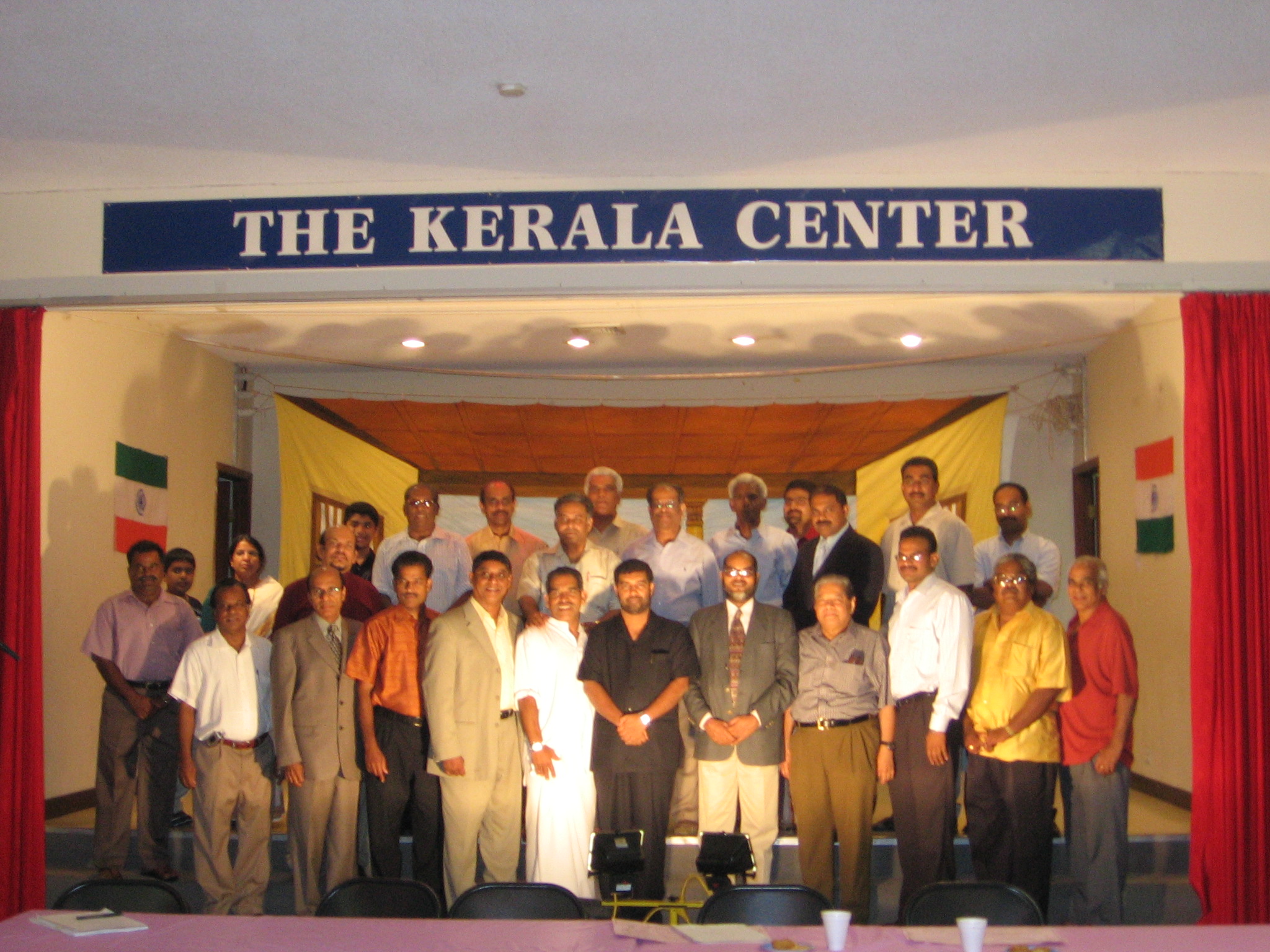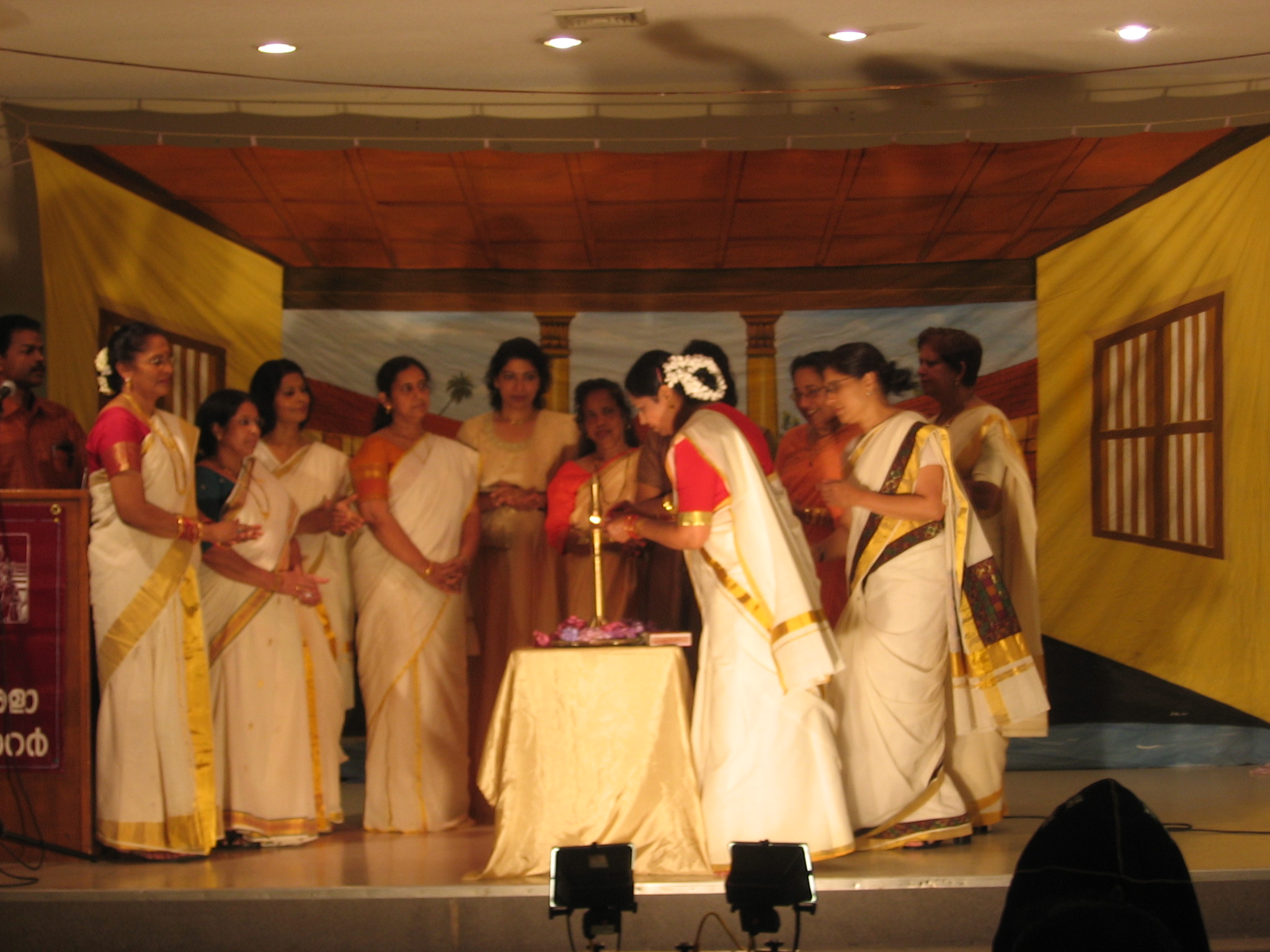 (Left)
Participants and speakers at the symposium on the late P.K. Vasudevan Nair held at the Kerala Cente
r
with M
. N. Krishnadas M.P. and A.P. Abdulla Kutty M.P.
(Right) Lamp Lighting ceremony of Onam Celebration
More Pictures
---
Independence Day & Onam Celebrated at The Kerala Center

---
The Indian-American Kerala Cultural & Civic Center, Inc. celebrated on Saturday, August 20, the 58th anniversary of Indiaís independence. The celebration, which took place in the Centerís auditorium, was in conjunction with Keralaís Onam festival. The Most Rev. Dr. Joseph Mar Thomas was the Chief Guest and delivered the Onam-and -Independence Day message. Mr. Joyan Kumarakom, well-known writer and speaker in Malayalam, also addressed the large audience. Hon. Thomas Friedman of the New York States Supreme Court in Mineola was the chief guest, who was also honored with the Kerala Centerís Independence Day Freedom Award. For three years of volunteer services to the Malayalam Language School at Kerala Center, Miss. Elizabeth Vazhapallil and Miss. Leslie Varikattu were presented with a Plaque and a Certification of Meritorious Services to the Community.
Earlier in the afternoon, there was a symposium on the late P.K. Vasudevan Nair, M.P. and former Chief Minister of Kerala. The symposium, attended by various civic leaders and intellectuals, was coordinated by Gopalan Nair, Chairman of the Centerís Board of Directors. The main presenters were Thomas Mulackan, K.C. Jayan and Chacko Koickaleth. Two members of Parliament from Indiaís Lokh Sabha N.N. Krishnadas and A.P. Abdulla Kutty also spoke at the symposium praising PKVís contribution to Keralaís democratic values and development.
At the pubic meeting, the ceremonial lighting of the lamp was performed by Saraswathy Nair, and the National Anthems by the students of the Kerala Centerís Malayalam school. Jose Chummar, President, made the welcome speech and John Paul the vote of thanks. Dr. Cecily Anto breifly explained the Centerís charity programs in Kerala. The entertainments at the public meeting were emceed by Greg Babindran and Daisy Babindran. King Mahabali, Keralaís great cultural-hero, made his annual revisit, and he was accompanied by thalappoli-bearing maidens in graceful Kerala costume. At the Vallamkali, the performers rowed a boat while singing a festive song composed by Peter Neendoor. The Senior Citizens Group was no less captivating with their rendering of many traditional songs to the accompaniment of the musical bow. And there was a splendid assortment of dances and songs by the youngsters of the Kalashree School of Dance and the Centerís school, all put together by Abraham Thomas. The elaborate celebrations were capped by a sumptuous Onam feast.
---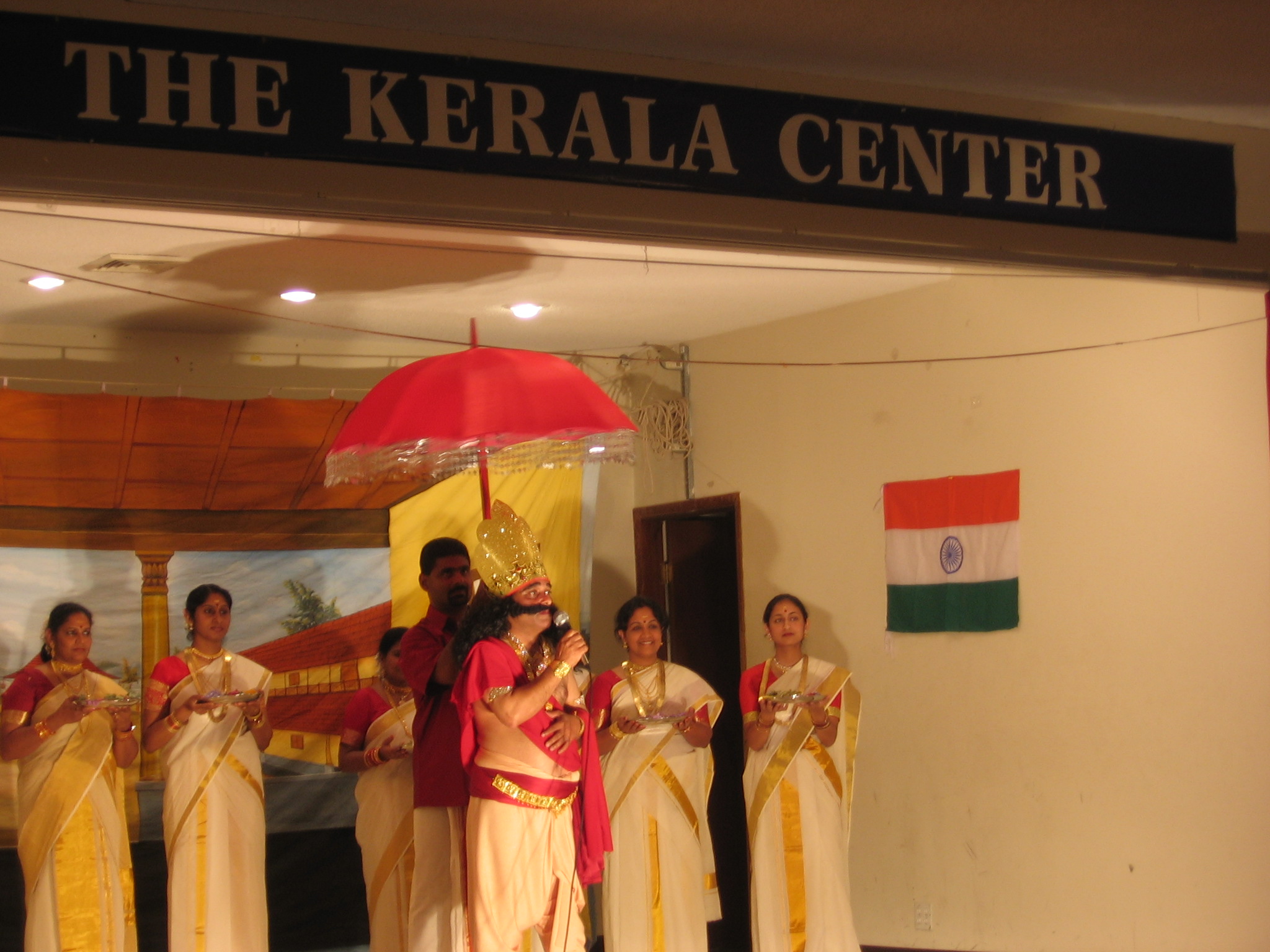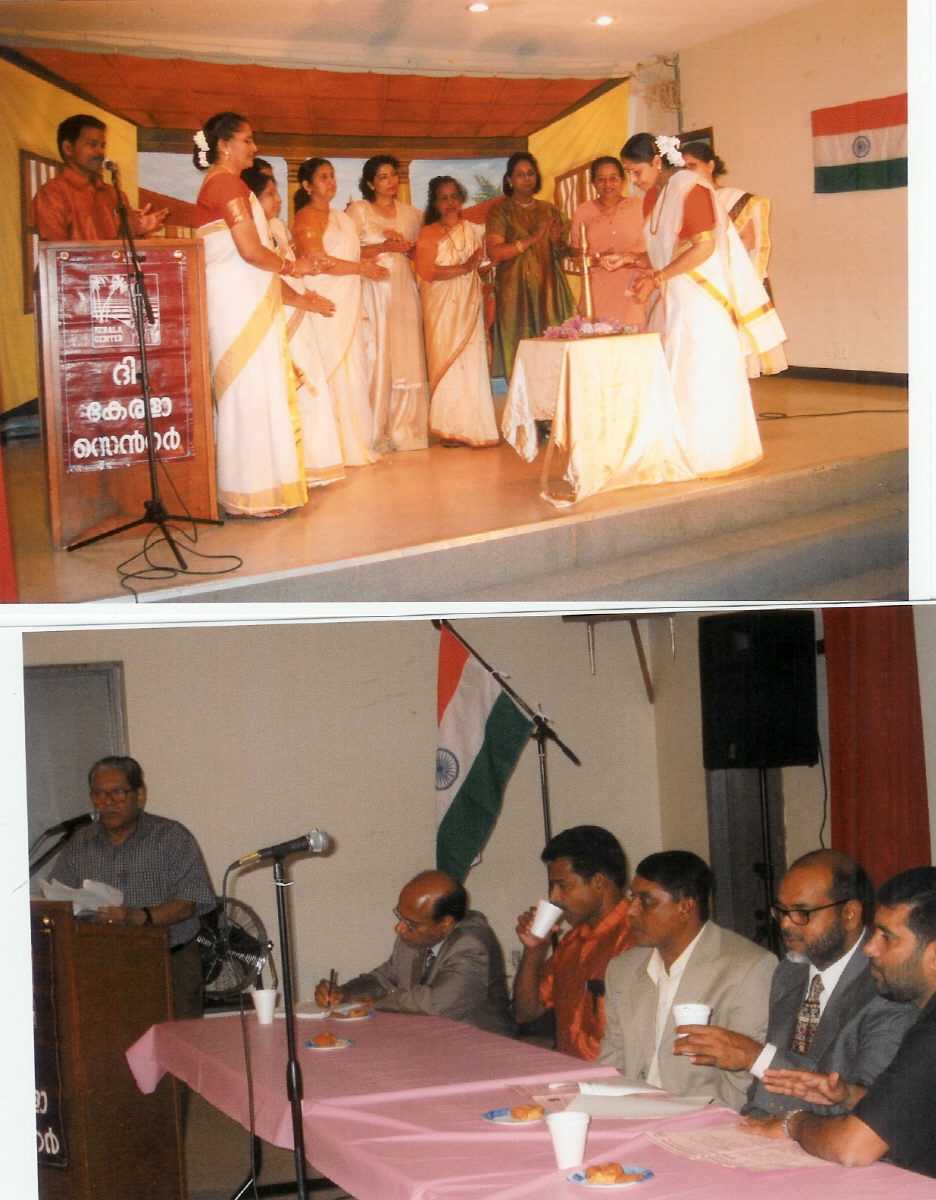 <![if !supportEmptyParas]> <![endif]>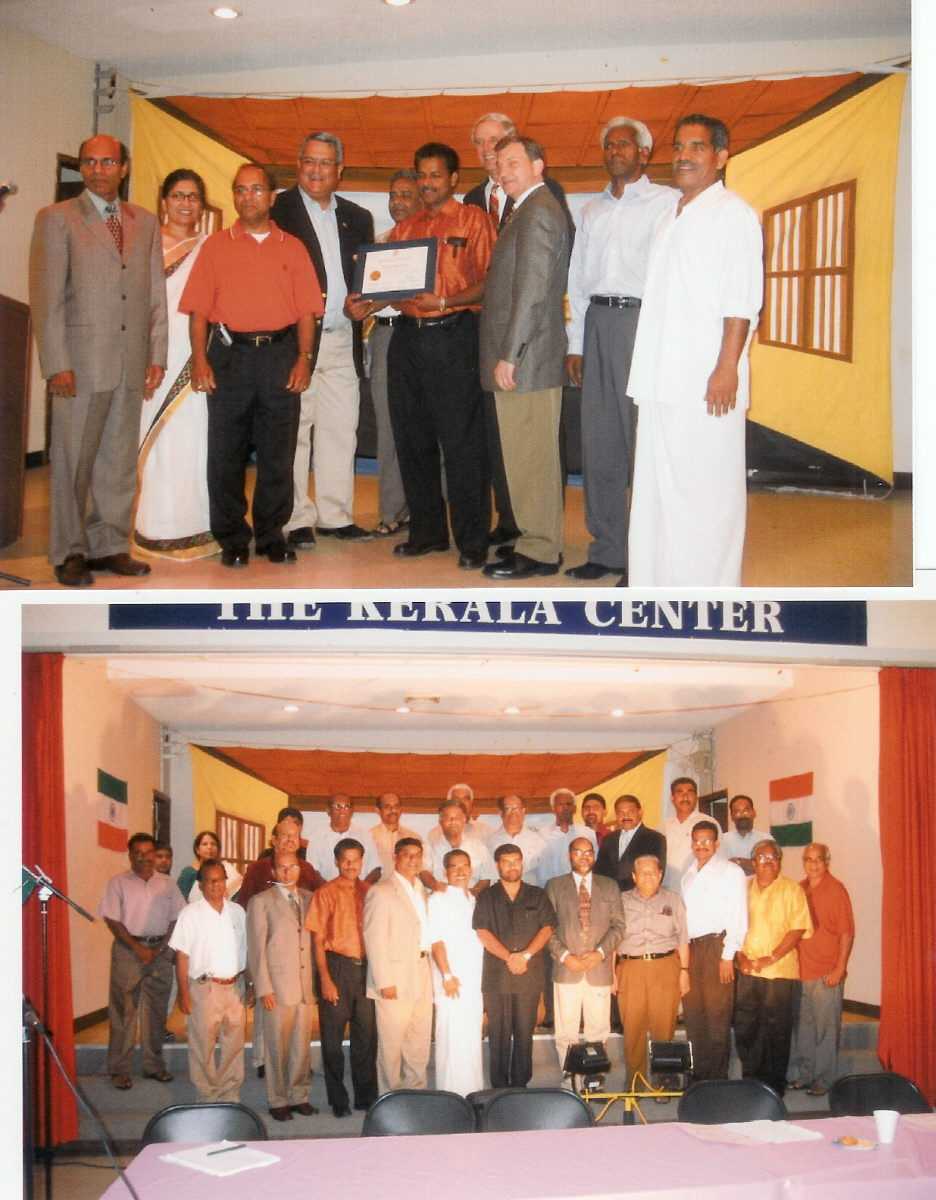 Indian American Kerala Cultural and Civic Center
This is the Kerala Center News letter online. Vol.4, 2005